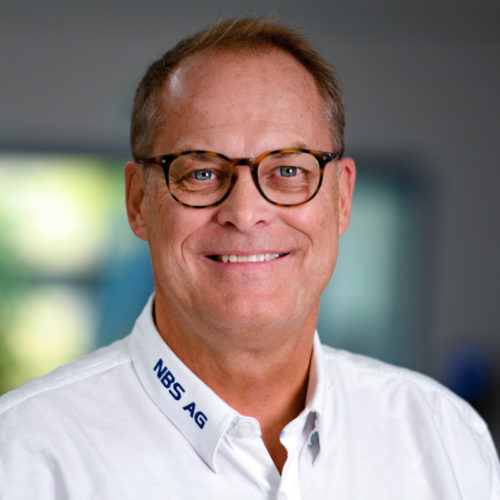 My name is Jörg Nickel. I am the owner, patron and live the company for more than 25 years.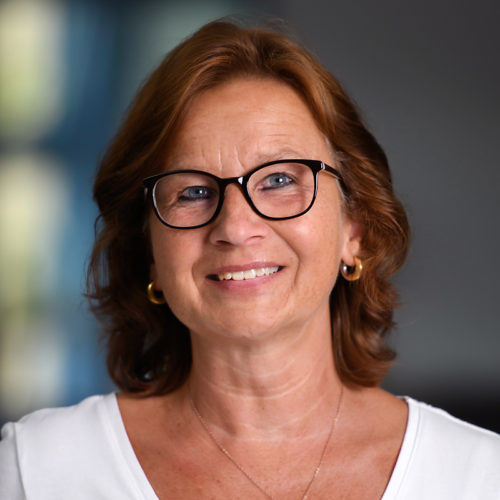 It's the variety that makes it. On the one hand, it's the varied tasks and challenges that keep me busy in the office every day. The many different activities and a great team make my working day very exciting. On the other hand, I enjoy my private life as a mother, grandmother and housewife. The daily exercise in nature with our dog is a welcome balance for me. In addition, my extended family keeps me on my toes and I never get bored. Cooking, baking, reading but also hiking or skiing are among my favourite pastimes.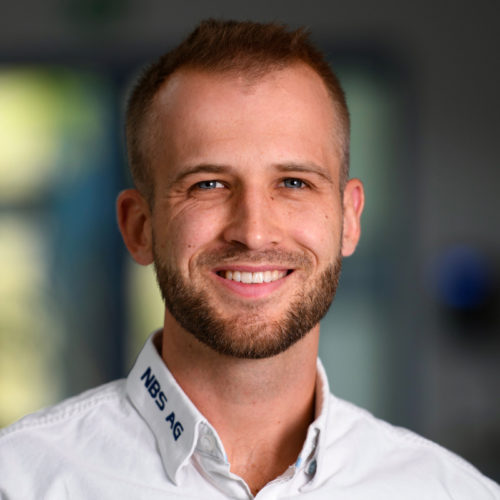 For me, not all waste is the same - waste is a raw material that we need to reuse as efficiently as possible in today's world and society. As a system specialist for extraction and disposal systems, I love creating individual solutions for NBS and thus for our customers every day. I find my private balance with my family, sports and motorcycling.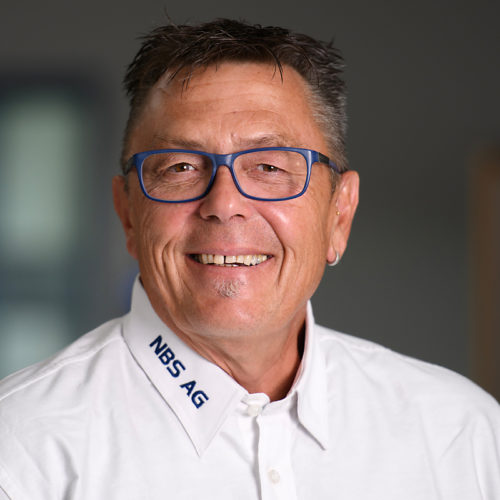 As a technician, I got to know the company NBS AG about 18 years ago. In the 5 years I was allowed to carry out various assemblies and maintenance. Now I am back with 11 years of sales experience and would like to support the sales team. I am looking forward to this exciting task.
In my free time, my family comes first. We often like to relax from everyday life in our beautiful allotment garden, among other things with a barbecue, a good glass of wine or a beer. Sports, gardening and my turtles are among my hobbies. In the cold season you can find me in the tinkering room of the float builders, where we build together during countless hours of work and enjoyment for the Guggenmusik Näbelhüüler the Sujetwagen.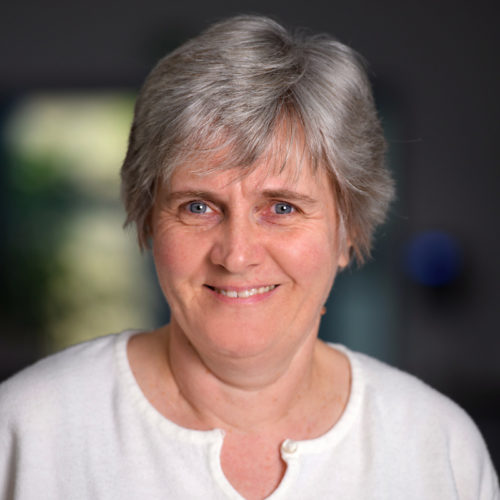 I am your first telephone contact and happy to help you further. There is a solution for everything: together we will achieve the set goal.
From my workplace I have a wonderful view of Lucerne's local mountain, Mount Pilatus. However, as I'm fully committed to the NBS, Pilatus doesn't get much of a chance. That's why I enjoy the view of the Rigi from my garden at home.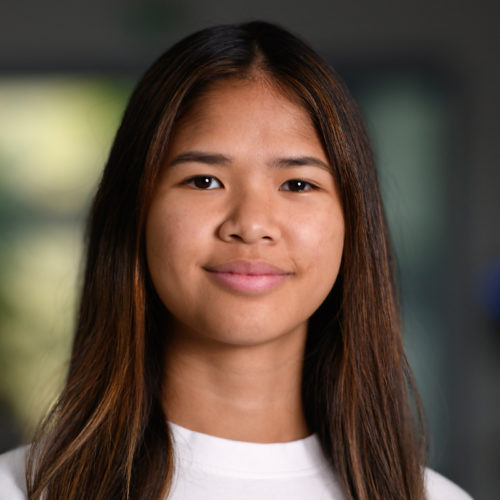 NBS always supported me during my training as a businesswoman so that I could pursue football and my profession at the same time. Now I have been given the chance to gain experience as a clerk in internal sales and marketing and I am always available as a contact person for our customers.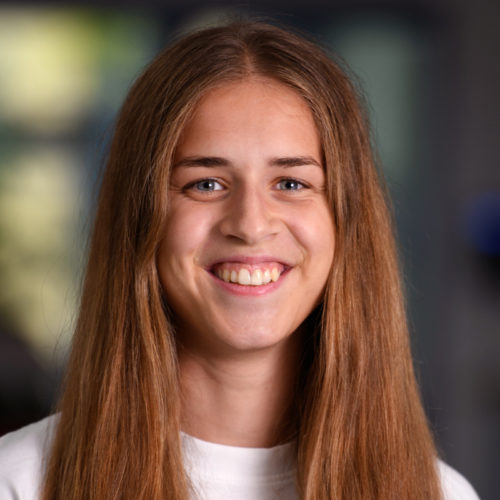 I have been playing football for 10 years. My dream is to become a professional footballer. NBS AG makes it possible for me to pursue my sporting goals during my time in training. When I'm not at work, you'll definitely find me on the football pitch.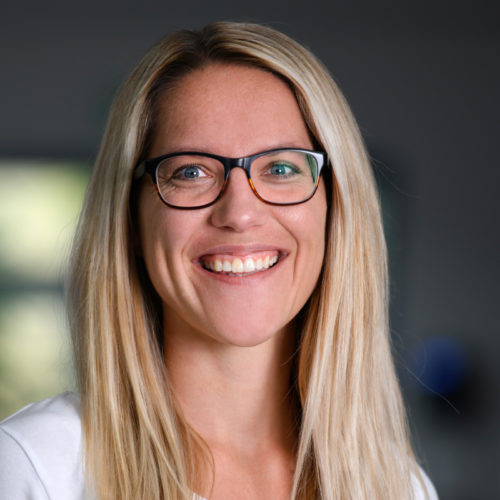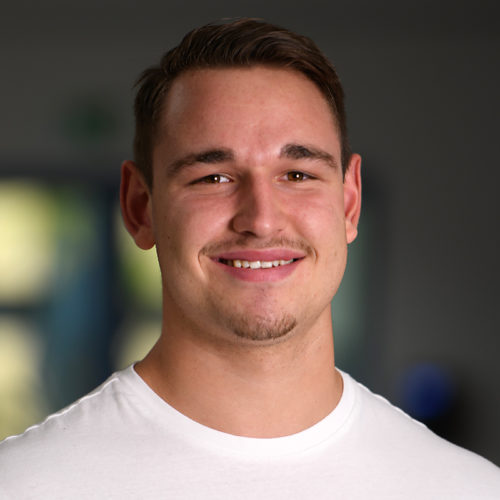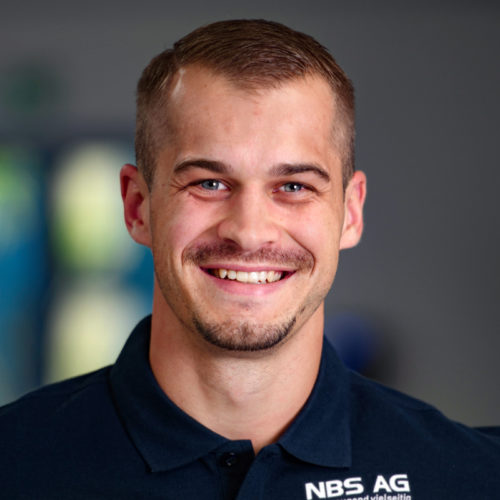 With my basic training as a precision mechanic and the various further training courses, I support all areas of the company's activities.
As Head of Technology & Purchasing, there are new challenges every day. In addition, there is the enormous variety, be it in new projects, maintenance or repair work, which accompany me in everyday life.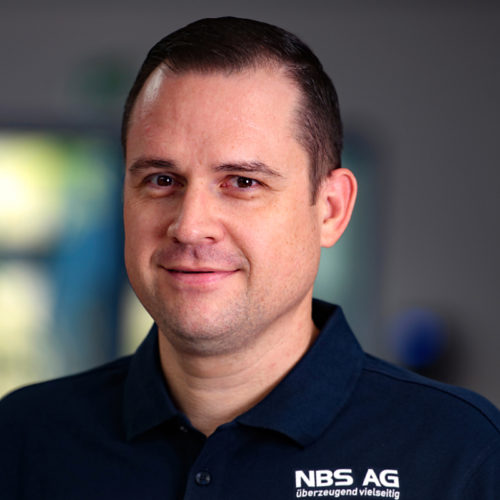 My tasks at NBS AG always fulfill me anew. Whether it's organizing a transport, ordering spare parts or maintenance. Every day is varied and it is fun to be part of this team.
I like to spend my free time with my wife on a trip or a ride on the motorcycle.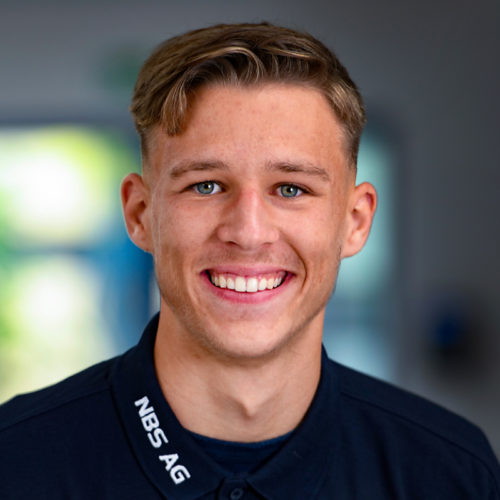 I've been playing soccer for more than 13 years and I'm always working on my dream to become a professional soccer player. However, this dream can be broken very quickly, which is why I work at NBS on the side. NBS AG is the perfect place to combine football and work. As a balance to sports and work, I like to listen to music or do something with my family and friends.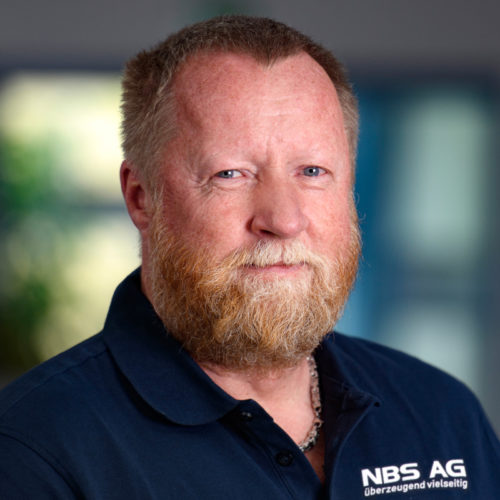 The challenge of providing the customer with a good and well thought-out solution is my passion. There's no such thing as can't; I try to live up to this motto every day.
My private passion, which I have been cultivating for more than 30 years now, is the motorcycle. In the evening on the bike and get the head free for new things.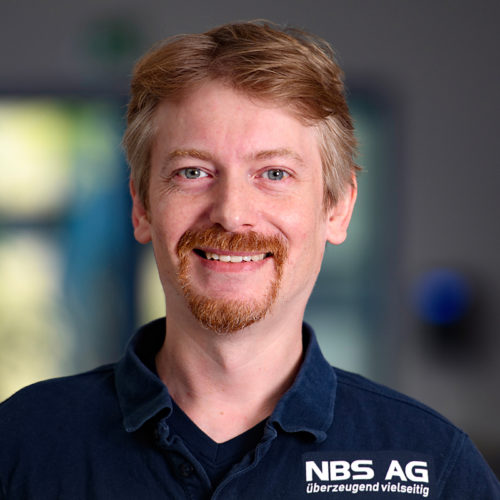 A smooth and problem-free processing of your projects is very important to me.
With precise planning and appropriate execution, customer satisfaction is also guaranteed. As a balance to the work, I like to listen to music and enjoy the freedom in nature.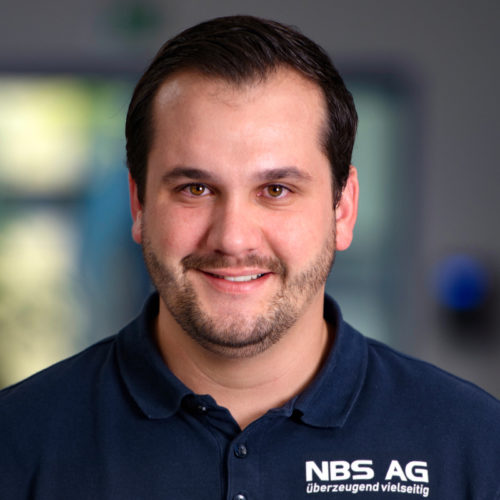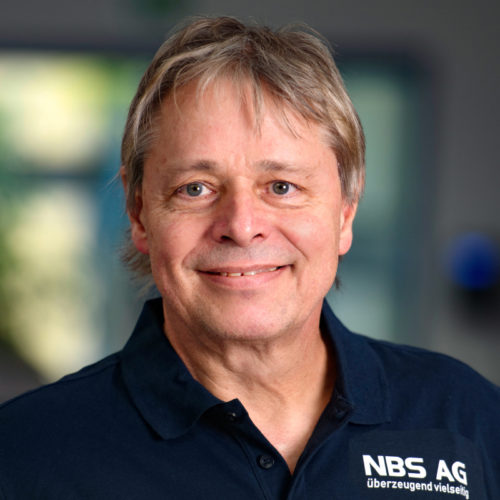 Whether it's assembly, repairs, service work or complete overhauls: I am their man for the technical. Since 2014, I have been responsible for plant engineering at NBS; and day by day it goes on. Hydraulic aggregates, mechanical plant engineering and electrical control processes are my speciality.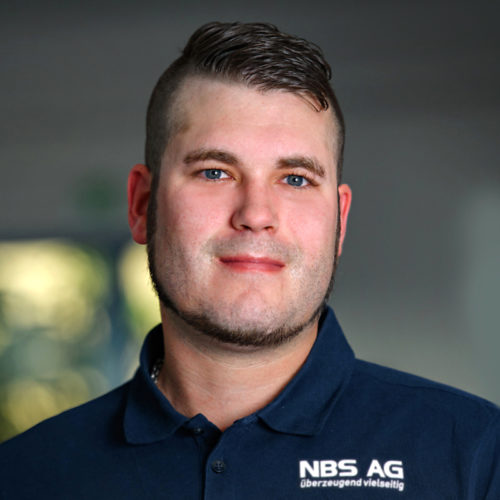 Through my training as well as 10 years of professional experience as an industrial mechanic specializing in maintenance / servicing, I have gained experience with all technical elements. Furthermore, in March 2020 I successfully completed my state-certified technician with a focus on development/construction. I can use this extensive knowledge at the company NBS and I am always looking forward to new challenges. In my private life, I find balance in various sports, golfing and motorcycling.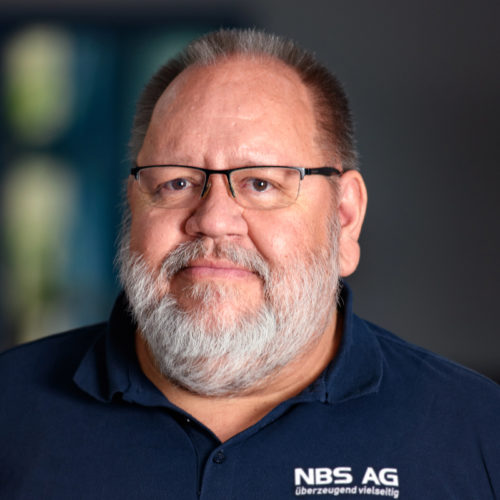 Through my manual training as well as many years of work experience, I am pleased to support the NBS assembly team since October 2021. I appreciate the versatile position, so I always test myself anew. I am not easily upset. A friendly and customer-oriented work is particularly important to me.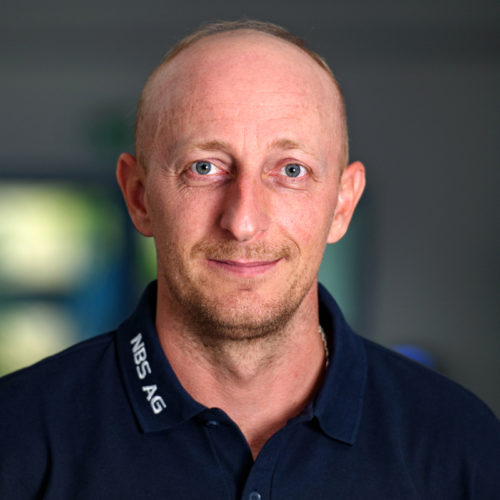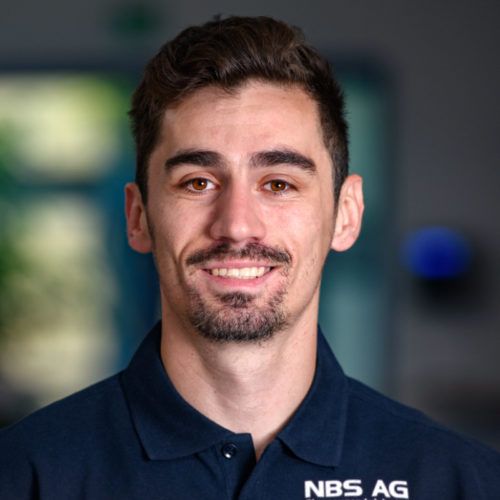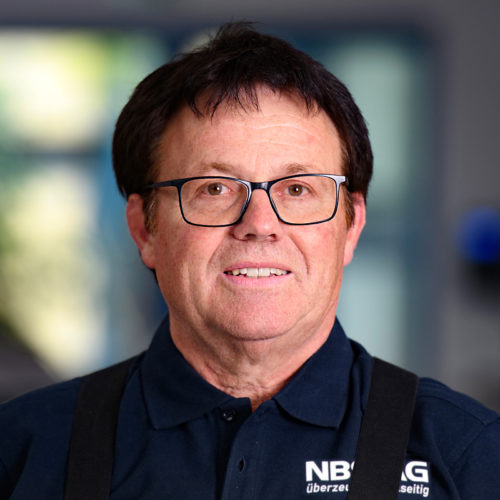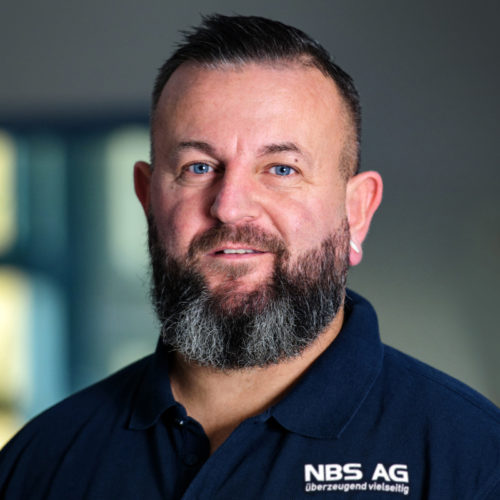 After many years of building special machinery for the automotive and pharmaceutical industries, I have recently taken on a new challenge at NBS AG, where I have a lot of fun with my great colleagues. In my free time, I like to balance things out by riding motocross.